GEIGER
Easy and affordable cybersecurity solution for small businesses
Businesses are increasingly going digital. This also increases the likelihood of cyber incidents.
It's crucial to be aware of your risks related to cybersecurity & data protection – and to take the right steps to reduce them. There are plenty of solutions available, but they don't match the needs of small businesses that often have no IT expertise or resources to invest in costly solutions.
GEIGER, an EU-funded Horizon 2020 innovation project that is now turning into a startup, aims to close this gap. The project developed a "Geiger counter" for cybersecurity, an easy-to-use and affordable cybersecurity solution small businesses. GEIGER also worked on building an ecosystem of competent individuals and organisations that offer help, by developing a standardised learning programme for 'Security Defenders'.
What does GEIGER do?
GEIGER helps you understand what the risks to your business are. It helps you assess your risks based on your location, industry, ICT infrastructure, and cybersecurity skills – with an easy-to-use app.
GEIGER gives you tools that fit your needs and resources. It gives you personalised recommendations for improving the security of your company with state-of-the-art tools and services.
GEIGER offers support whenever you need it. It connects you with trained Security Defenders who are ready to help.
Read more about GEIGER here!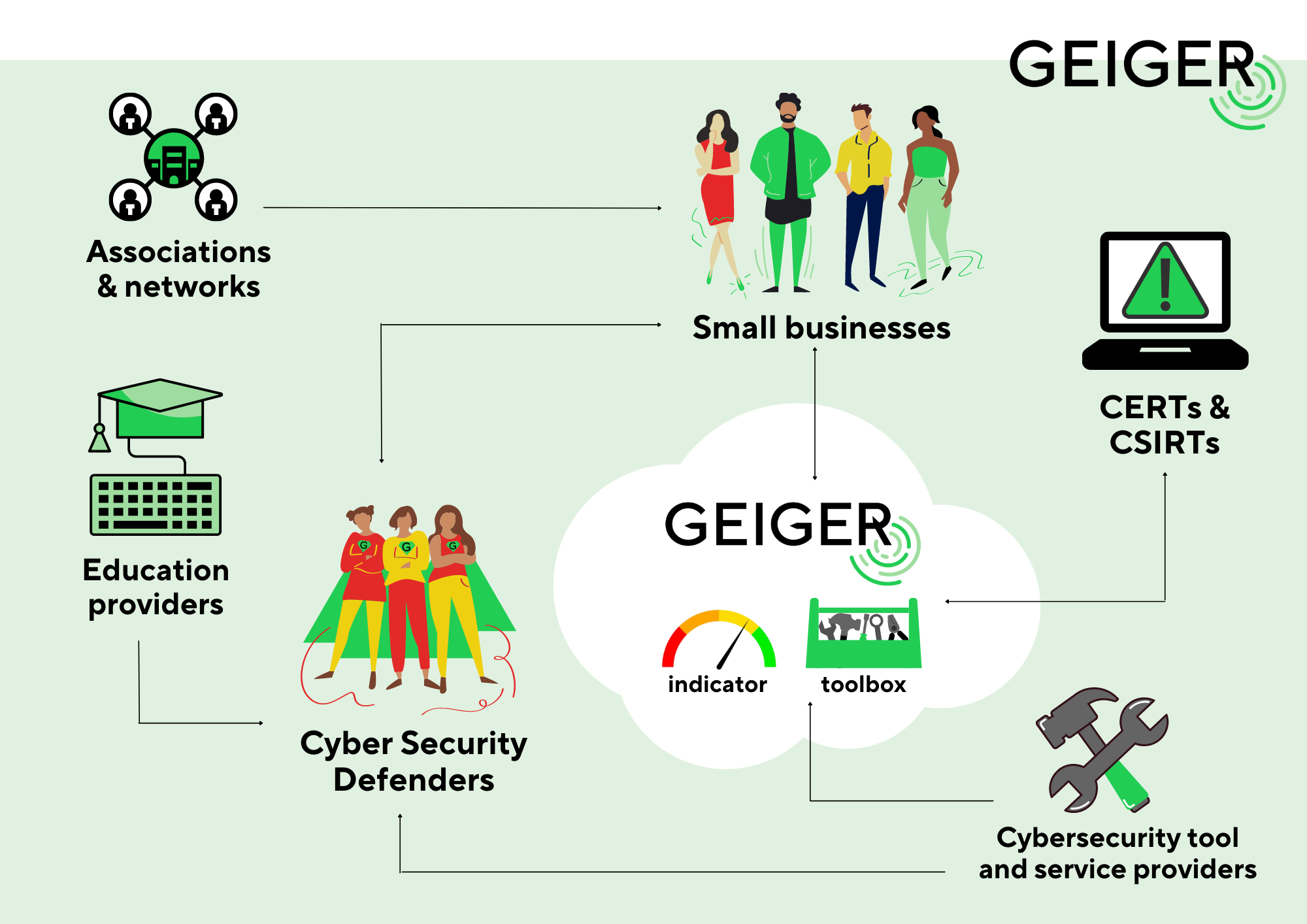 What is GEIGER? Watch a short explainer video here. What is GEIGER ecosystem? Download the poster here. Start protecting your business with GEIGER! Download the poster here.
Latest News and Events
The GEIGER final conference, GEIGER Connect, took place on 20-21 October 2022 in Cluj Napoca, Romania, in conjuction with the Cluj Innovation Days. read more
The GEIGER team was present at GITEX Global, the biggest tech expo in the world, in Dubai, United Arab Emirates on 10-14 October 2022. read more
Small businesses are the backbone of the European economy. They are small but, put together, they constitute almost 99% of all businesses. Today, each and every one of them uses digital tools, even if the business itself is not online, which opens the door to cyber attacks. Yet, most of them are not sufficiently protected. read more
more news