GEIGER is an easy-to-use and affordable cybersecurity solution small businesses.
What does GEIGER do?
GEIGER helps you understand what the risks to your business are. It helps you assess your risks based on your location, industry, ICT infrastructure, and cybersecurity skills – with an easy-to-use app.
GEIGER gives you tools that fit your needs and resources. It gives you personalised recommendations for improving the security of your company with state-of-the-art tools and services.
GEIGER offers support whenever you need it. It connects you with trained Cyber Security Defenders who are ready to help.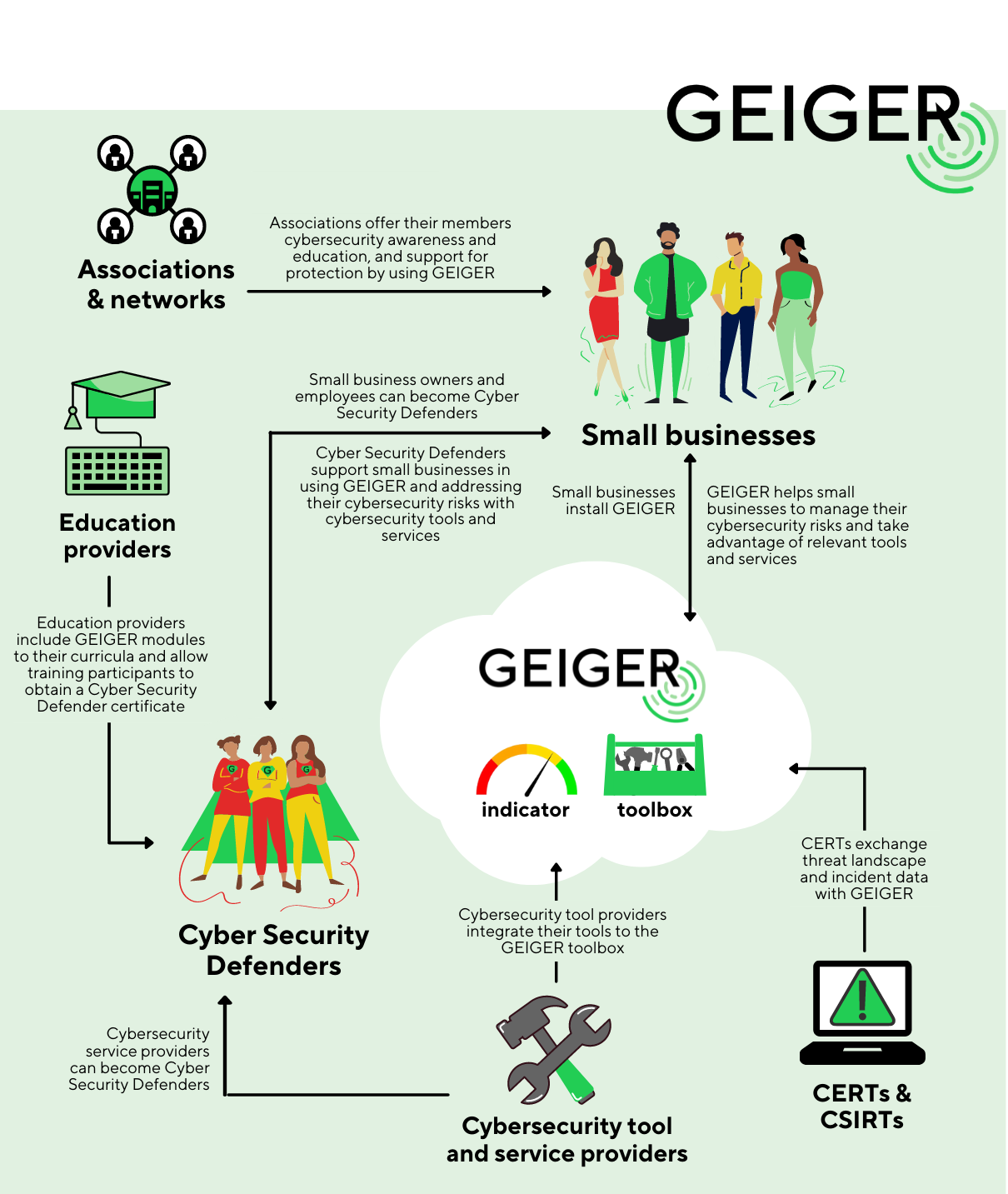 What is GEIGER ecosystem? Download the poster here. Try it out! Download the poster here.